Species
Tachypompilus uniformis (Cresson, 1865)
Synonyms
Lophopompilus uniformis (Cresson, 1865)
Tachypompilus ferrugineus uniformis (Cresson, 1865)
Pompilus uniformis Cresson, 1865
Sponsorship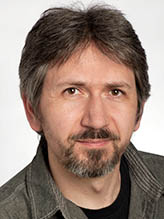 The sponsorship for
Tachypompilus uniformis
(Cresson, 1865) has:
Alexander KroupaCaibarién, Cuba
since 01.01.2019
Website
www.hymis.net

Red lists
Keine Einträge in Roten Listen vorhanden.
Literature
Alayo, P.D.

1973. Catálogo de los Himenopteros de Cuba. Instituto Cubano del libro, La Habana. 1-218.

Ashmead, W.H.

1900. Report upon the aculeate Hymenoptera of the islands of St. Vincent and Grenada, with additions to the parasitic Hymenoptera and a list of the described Hymenoptera of the West Indies.

Transactions of the Entomological Society of London

pt. II

:207-367.

Banks, N.

1928. Notes on Cuban and other West Indian Psammocharidae. Studies on Cuban Insects.

Studies Biol. Lab. in Cuba (Atkins Foundation)

1

:3-10.

Cresson, E.T.

1865. On the Hymenoptera of Cuba.

Proceedings of the Entomological Society of Philadelphia

4

:200 pp.

Cresson, E.T.

1867. Notes on the Pompilidæ of North America, with descriptions of new species.

Transactions of the American Entomological Society

1

(

1867/1868

):85-150.

Dalla Torre, C.G.

1897. Catalogus hymenopterorum hucusque descriptorum systematicus et synonymicus. Volumen VIII: Fossores (Sphegidae). Breitkopf & Härtel, Leipzig. 1-749.

Fernández Triana, J.L., H. Saríol, M.A. Vega Castillo, S. Ricardo & M. González

2002. Datos preliminares sobre la biodiversidad del orden Hymenoptera en la provincia Granma, Cuba.

Boletín de la Sociedad Entomológica Aragonesa

31

:43-48.

Genaro, J.A.

1993. Conducta de nidificacion de algunas especies de Pompilidos (Hymenoptera).

Revista Biologia

7

(

2-3

):108-112.

Gundlach, J.

1886. Contribucion a la Entomologia Cubana. :1-394.

Portuondo Ferrer, E. & J.L. Fernández Triana

2004. Biodiversidad del orden Hymenoptera en los macizos montañosos de Cuba oriental.

Boletín de la Sociedad Entomológica Aragonesa

35

:121-136.

Rodríguez Velázquez, D. & Mestre Novoa, N.

2002. Lista de los Collembola e Insecta (Coleoptera, Dermaptera, Dictyoptera, Mantodea, Diptera e Hymenoptrera) de la Sierra de los Organos, Pinar del Río (Arthropoda: Hexapoda).

Cocuyo

12

:6-10.