Species
Rhopalosoma poeyi Cresson, 1865
Sponsorship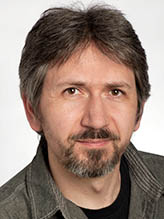 The sponsorship for
Rhopalosoma
poeyi
Cresson, 1865 has:
Alexander Kroupa
Caibarién, Cuba
since 01.01.2019
Website
www.hymis.net

Red lists
Keine Einträge in Roten Listen vorhanden.
Literature
Alayo, P.D. (1970) Catálogo de los Himenopteros de Cuba. 1-218.
Ashmead, W.H. (1900) Report upon the aculeate Hymenoptera of the islands of St. Vincent and Grenada, with additions to the parasitic Hymenoptera and a list of the described Hymenoptera of the West Indies. Transactions of the Entomological Society of London pt. II: 207-367.
Cresson, E.T. (1865) On the Hymenoptera of Cuba. Ent. Soc. Philadelphia Proc. 4: 200 pp.
De Zayas, F. (1982) Sección Oligoneoptera - Orden Hymenoptera - Orden Strepsiptera. 1-111, Ciudad de la Habana.
Krombein, K.V. (1953) The wasps and bees of the Bimini Island Group, Bahamas, British West Indies (Hymenoptera: Aculeata). American Museum Novitates 1633: 1-29.
Perez-Gelabert, D.E. (2008) Arthropods of Hispaniola (Dominican Republic and Haiti): A checklist and bibliography. Zootaxa 1831: 1-530.
Portuondo Ferrer, E. & J.L. Fernández Triana (2004) Biodiversidad del orden Hymenoptera en los macizos montañosos de Cuba oriental. Boletín de la Sociedad Entomólogica Aragonesa 35: 121-136.
Schulz, W.A. (1906) Spolia Hymenopterologica. 355 pp, Junfermannsche Buchhandlung, Paderborn.
Townes, H.K. (1977) A Revision of the Rhopalosomatidae (Hymenoptera). Contributions of the American Entomological Institute . Contributions of the American Entomological Institute 15: 1-34.
Westwood, J.O. (1874) Thesaurus Entomologicus Oxoniensis; or illustrations of new, rare, and interesting insects, for the most part contained in the collections. 205 pp., 40 pls, Clarendon Press, Oxford.