Species
Tachypompilus ferrugineus bicolor (Banks, 1938)
Sponsorship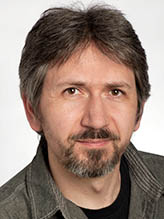 The sponsorship for
Tachypompilus ferrugineus
bicolor
(Banks, 1938) has:
Alexander KroupaCaibarién, Cuba
since 01.01.2019
Website
www.hymis.net

Red lists
Keine Einträge in Roten Listen vorhanden.
Literature
Banks, N.

1938 New West Indian Psammocharidae.

Memorias Sociedad Cubana de Historia Natural

12

:245-252.

Genaro, J.A.

1995 Registros nuevos de himenópteros para La Antillas (Sphecidae, Pompilidae).

Cocuyo

4

:12-13.

Perez-Gelabert, D.E.

2008 Arthropods of Hispaniola (Dominican Republic and Haiti): A checklist and bibliography.

Zootaxa

1831

:1-530.

Perez-Gelabert, D.E.

2020 Checklist, bibliography and quantitative data of the arthropods of Hispaniola.

Zootaxa

4749

:1-668.

Saussure, H.de

1868 Hymenoptera. Familien der Vespiden, Sphegiden, Pompiliden, Crabroniden und Heterogynen. In: Reise der Österreichischen Fregatte Novara um die Erde. 1857–1859. Zoologischer Theil. part 1. Wien. 138 pp., 4 pl.

Waichert, C., Rodriguez, J. & J.P. Pitts

2012 Spider wasps (Hymenoptera: Pompilidae) of the Dominican Republic.

Zootaxa

3353

:1-47.